Creative Writing Classes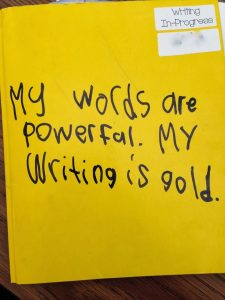 Our Creative Writing classes help students find the words they are looking for when faced with an empty page.
We use plenty of fun writing exercises to help students unlock their creativity and tell their story. With practice, anyone can learn to write quickly and coherently.
Whether tackling an exam essay, a short story or a poem, students will benefit from having been exposed to creative writing.
Students learn in a fun and lively environment where they are heard and encouraged to participate.
Classes are conducted in small groups.
Ongoing class: Wednesdays 8.00 p.m. – 9.30 p.m.
Ongoing class: Saturdays 9.30 a.m. – 11 a.m.
Ongoing class: Saturdays 2 p.m. – 3.30 p.m.
Venue: Learning Works in Bandar Utama
Contact: Whatsapp or call Eileen at 012 207 2845